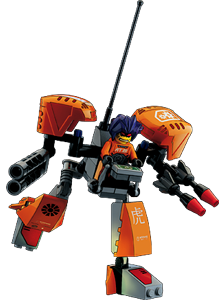 EXO-FORCE is a retired LEGO product line which appears on My LEGO Network. It appears in the form of various Stickers and Backgrounds that are available to players. None of the Networkers are based on this theme, but there are Avatar parts from it.
See Also
Ad blocker interference detected!
Wikia is a free-to-use site that makes money from advertising. We have a modified experience for viewers using ad blockers

Wikia is not accessible if you've made further modifications. Remove the custom ad blocker rule(s) and the page will load as expected.